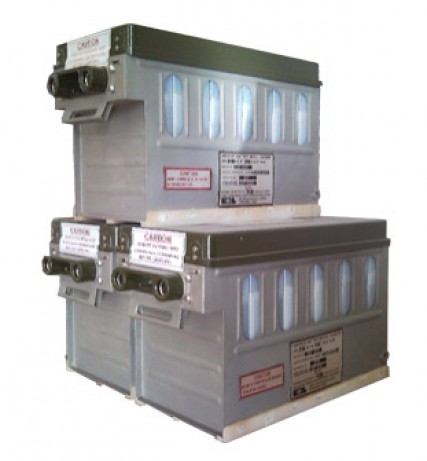 NCSPB-25150 aircraft battery analog 20NKBN25
TrastAero Supermarket offers from its premises in UAE aircraft batteries NCSPB-25150 – is the approved analog of the Russian 20NKBN25 battery. The NCSPB-25150 is a sintered plate technology Nickel Cadmium Rechargeable Battery used as emergency power source and for internal engine starting. The NCSPB-25150 consists of 20 cells of HBLNIFE Type NCSPC-25150-4 (at 2.5 hour rate) housed in a stainless steel container. Each cell is provided with a vent valve to release gases evolved in the cell. The power take-off is through connector incorporated to suit aircraft requirements.

The battery manufactured by HBL NIFE meets the appliance design approval and specification requirements of Inter State Aviation Committee, Moscow, Russia & DGAQA (Directorate General of Aeronautical Quality Assurance) Ministry of Defense, Govt. of India and directorate General of Civil Aviation, India. The battery is supplied from TrastAero Spermarket in electrolyte filled, formed and discharged condition to any part of the world.

Buy and price.
NCSPB-25150 aircraft battery analog 20NKBN25 for sale is available at Trast Aero! We have a reliable logistics system that secures the delivery of your orders. We are a top distributor of high-class aviation parts and we ship worldwide. We have professional staffs to provide you with the detailed information and the technical specifications of our products.


Related goods and services